Electronic Whiteboard For Sale
Find

equipment



Customer

Testimonials

Great service and even better price!

S.Shaws Sydney.

They gave me all the information I needed to make my decsion. Wonderful Service.

A.Voltes - Noosa
Panasonic UB-5335A Electronic Whiteboard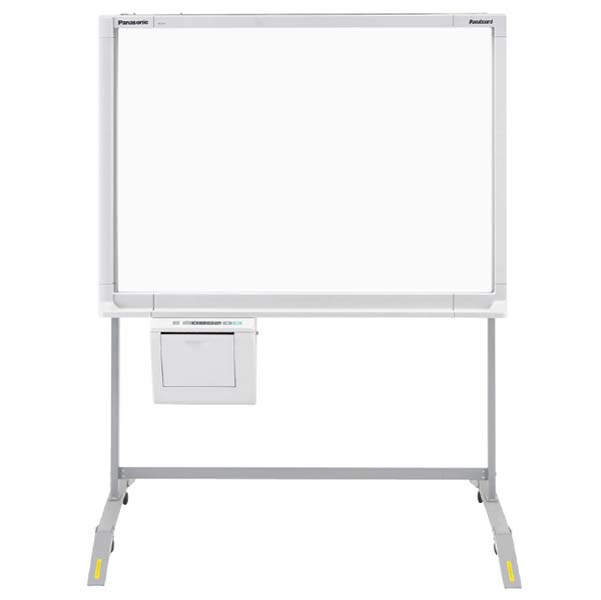 Electronic Whiteboards - Black & White
Panasonic UB-5335A Electronic Whiteboard
$1659
1300 669 235
info@inhouseaudiovisual.com.au
Display information using a PC and projector, PC/USB memory device and built-in A4 printer, Slim body with a user-friendly interface and Energy saving design with Auto Power Off function.
Communicate and collaborate more efficiently with this 61" electronic whiteboard.
Enjoy more meaningful meetings with the UB-5335-A Panaboard by eliminating the need for everyone to take notes. Participants can brainstorm and share ideas and when the meeting is over, the data created can be printed directly from the board or saved onto a PC or USB memory device. Not only does this save time and allow groups to focus and contribute to the discussion, it also ensures the ideas are accurately recorded for future review.
Create dynamic presentations using a projector and Panaboard Overlayer Software*
A key advantage of this innovative board is the incorporation of Panaboard Overlayer Software*. This allows you to utilise a projector to display information or an image straight from their PC onto the whiteboard while also writing notes on the board. When the meeting is finished, you can save the handwritten notes from the board straight to a PC, which can then be merged with the projected image displayed from the PC as a PDF or TIFF file.
Easily save and share data via your PC or USB device
Data on the board can be quickly scanned to a PDF or TIFF file and can be easily transferred to your SD card or USB flash memory device. The information is then highly portable and easy to distribute by email. A scan of the notes on the board can also be saved straight to a computer desktop, simply by connecting the Panaboard directly to a PC via a USB cable. Information can also be conveniently shared to a network directory or through email, should the attached PC be network connected. Alternatively, you can use the built-in printer to print hard-copy notes straight from the board.
Sleek, low profile body and user-friendly control panel
The UB-5335-A Panaboard features a neutral design that allows it blend nicely with any office interior, and the slim span of the board, which is approximately 70 mm thick, allows for easy wall mounting. It features a large control panel designed for maximum ease of use. The power key is conveniently located on the control panel, making all operations possible right from the panel, meaning users won't be awkwardly searching for an on/off button.
Energy saving design with Auto Power Off function
Advances in design have meant that the power consumed by the UB-5335-A Panaboard during standby has been reduced by a third compared with previous models**. Also, the power automatically turns off if the unit is not used for approximately one hour after being in Ready Mode, helping to reduce energy costs should the last person forget to turn off the power switch.
* Please note mobile stand is available as an optional extra and is not included in the sale price.
Wall mounts, however, are included.